Paths and knowledge in the Antiquity - 01-02/12/2016, Berlin (Germany)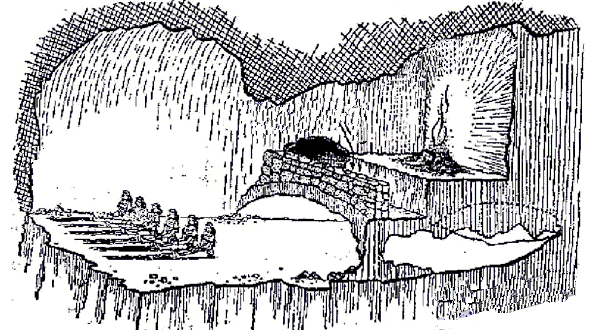 The aim of the conference is to bring together an international panel of experts on several fields of the Graeco-Roman world, including literature, religion, medicine and philosophy, and to foster interdisciplinary dialogue between the participants around the conference's central theme. Taking the cue from the great fascination that journey holds in narrative texts from Homer onwards and from the fact that the metaphorical domain of journey to represent knowledge runs over the history of Greco-Roman literature, we would like to invite papers exploring the interaction between knowledge and journey in Greek and Latin texts from early to late antiquity. We would especially welcome papers focusing on methods of knowledge, on the journeys of knowledge (including nostoi or exiles, journeys of enquiry and/or discovery as well as learning path and/or vocational training path), on the journeys to (the source or root of) knowledge and on the journeys of the soul. Speakers will hold a thirty-minutes talk followed by a fifteen-minutes discussion. Abstracts for papers are invited on any aspect relating to the main topic in Graeco-Roman literary, religious and philosophical texts. We welcome work focusing on individual thinkers or texts, from Homer onwards, as well as work that treats this theme diachronically. Authors may, but need not, address one or more of the following themes:
– Mythical or fictional journeys in literary texts;
– Historical or biographical journeys;
– Journeys or paths of initiation into knowledge;
– Journey(s) of the soul;
– Journey(s) to the Afterlife;
– Metaphors relating to the 'journey'-domain, which are apt to illustrate abstract theories and concepts;
– Philosophy as a peculiar 'path' to knowledge;
– Methods of research and progress of knowledge.
FECHA/ DATE/DATA: 01-02/12/2016
LUGAR/LOCATION/LUOGO: (Berlin, Germany)
ORGANIZADOR/ORGANIZER/ORGANIZZATORE: Cilliers Breytenbach
INFO: web - paths_of_knowledge@topoi.org
INSCRIPCIÓN/REGISTRATION/REGISTRAZIONE:
PROGRAMA/PROGRAM/PROGRAMMA:
Confirmed Speakers: Gábor Betegh (University of Cambridge); Bruno Currie (University of Oxford); Martin Hose (Ludwig-Maximilian-Universität München); Lucia Prauscello (University of Cambridge); Peter Struck (University of Pennsylvania)