CALL. 30.09.2020: [PANEL 7] "Imperial (auto) biographies. Narrating identity in the Roman Empir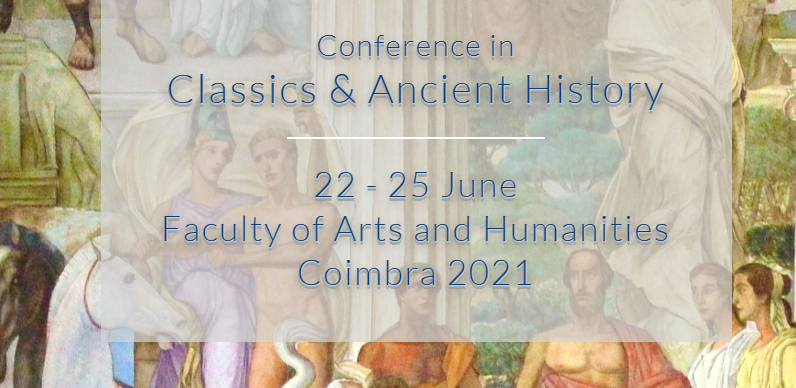 FECHA LÍMITE/DEADLINE/SCADENZA: 30/09/2020
FECHA CONGRESO/CONGRESS DATE/DATA CONGRESSO: 22-23-24-25/06/2021
LUGAR/LOCATION/LUOGO: Faculty of Arts and Humanities, University of Coimbra (Coimbra, Portugal)
ORGANIZADOR/ORGANIZER/ORGANIZZATORE: Fábio Faversani (University of Ouro Preto, Brazil); Ália Rodrigues (Centre of Classical and Humanistic Studies - University of Coimbra)
INFO: call - web - biorompanel@gmail.com
CALL:
During the Republican Period, Roman politicians began writing formal biographies and autobiographies being often motivated by 'propaganda' and elite competition. This literary tradition includes Caesar's Commentarii, Augustus' Res gestae, and his now lost De vita sua — the latter providing a model for subsequent emperors and empresses. Interest in the lives of "illustrious men" (De viris illustribus) from the distant past was also alive in the Hellenised Roman world as early as the late Republic, such as in the works of Nepos and, later, in the works of Nicolaus of Damascus and Plutarch. By the Imperial Period, biographies such as Suetonius' The Twelve Caesars (or the surviving parts of Plutarch's Caesars) placed at its centre the figure of the emperor, incorporating Roman political history (pragmatike historia) into the genre of biography. Accordingly, Suetonius and subsequent biographers judged the emperors by their faithfulness to a Roman "tradition" (mos maiorum), analysing traits such as behaviour, virtues, vices, habits, clothes, religion, among other things.
While in the Republican period this tradition was not a defined monolithic code but rather a contested space in which aristocrats promoted their own political agendas, in the Imperial context biographical writing served a different purpose: to question what it actually meant to be "Roman" (or not), by bringing together Roman, Italic, Provincial and other non-Roman views. Thus, given its popularity in both the Latin and Greek-speaking worlds, the genre of biography and autobiography was a fertile site of identity that tells us as much about how others saw the Romans as it does about how the Romans saw themselves.
Possible topics addressed in contributions may include (but are not limited to):
1. Narrative strategies and the construction of historical agency;
2. Construction and projection of Roman selfhood and identity by non-Romans;
3. Case studies that discuss encounters and relations between Romans and the non-Romans.
All contributions shall be considered for an edited volume within the framework of the BioRom - Rome our Home: (Auto)biographical Tradition and the Shaping of Identity(ies).
Submission Details:
Abstracts may be in English, Spanish and Portuguese (max. 250 words excluding references; papers should be suitable for 20 min. presentations) and must include a short biographical note with name and affiliation. Abstracts submitted in Spanish or Portuguese must include an English translation.
Submissions should be sent by email to the BioRom Panel Organising Committee [biorompanel@gmail.com] by September 30, 2020.
This Panel was conceived within the scope of the FCT Project:
BioRom - Rome our Home: (Auto)biographical Tradition and the Shaping of Identity(ies)
Abstracts should have:
- Title of communication
- E-mail
- Affiliation
- Abstracts (max 250 words)
- Keywords (5 to 10 words)
Please note that there is a registration fee. Check the conference website for further details: https://cechfluc.wixsite.com/ccah/registration.
​